Present Stage Theatre
An amateur company aspiring to professional standards
Welcome to the home of Colwyn Bay's
Present Stage Theatre Company!
Present Stage will be competing in this years
Conwy
One-Act Festival. Our performance will take place between 28th – 30th March 2019 (date to be confirmed) at Church House, Glan Conwy. The play is John H. Newmeir's
If you're unable to attend the festival, why not come along to Craig-Y-Don community centre on Saturday March the 9th and enjoy a glass of wine with the play.
Present Stage will also be performing the wonderful comedy 'The Magnificent 7' April 6th and 7th at Theatr Colwyn. See below for details.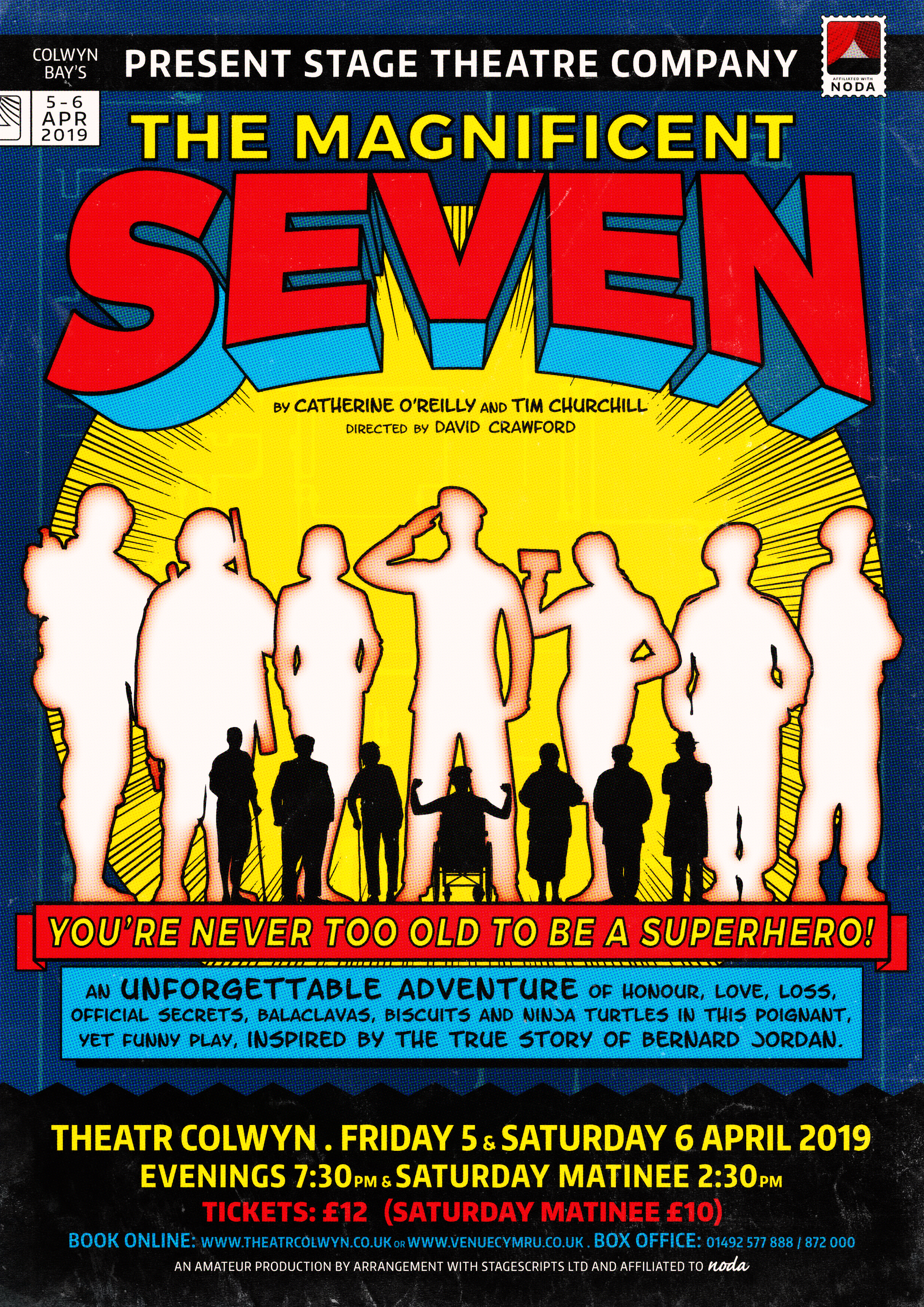 COME ALONG AND ENJOY
OUR NEXT EXCITING PRODUCTION